There are multiple ways to add a new WordPress post, and all of them will lead you to the visual editor.
The first option is from Dashboard -> Posts -> Add New.

The second option is to click on the "+" icon in the header and click Post.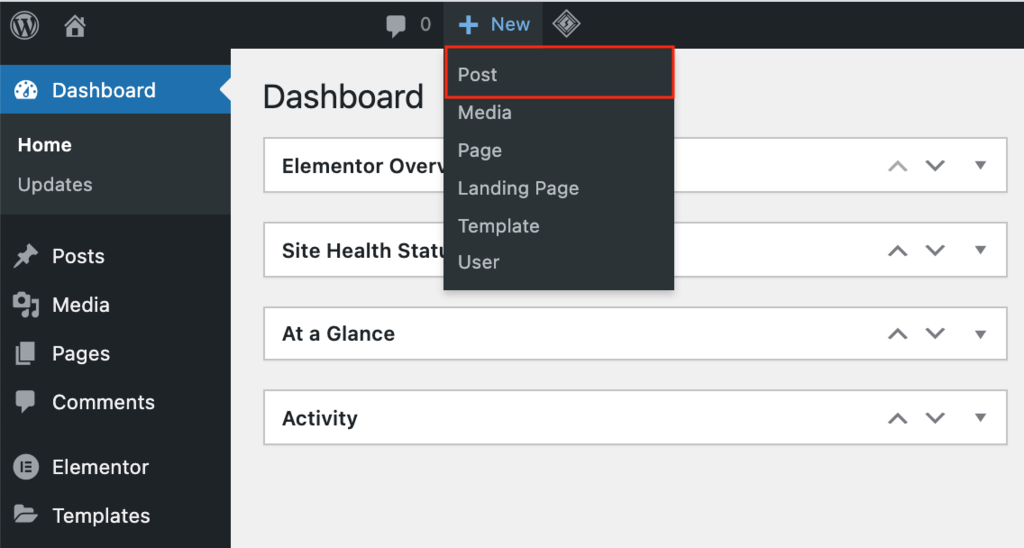 Keep in mind that posts and pages are two different aspects of a WordPress website.
Posts are pieces of content on a blog page that are listed in reverse chronological order. They usually come in the form of articles and get published regularly.
Pages are meant for static and timeless content, like on a home page or a contact page. Pages get updated once in a while but mainly tend to stay the same.
Adding Title and Content
Both the post's title and content are essential parts of the website's SEO.
You'll automatically see an Add Title field on the top of the page of the visual editor. It is possible to publish posts without titles, making it harder for readers to find the post.
Right below the title field is space to add any type of content using blocks. If you're starting with a text, just begin writing.
To add other blocks, click on the "+" icon on the top left of the screen next to the WordPress logo or on the editor's right side.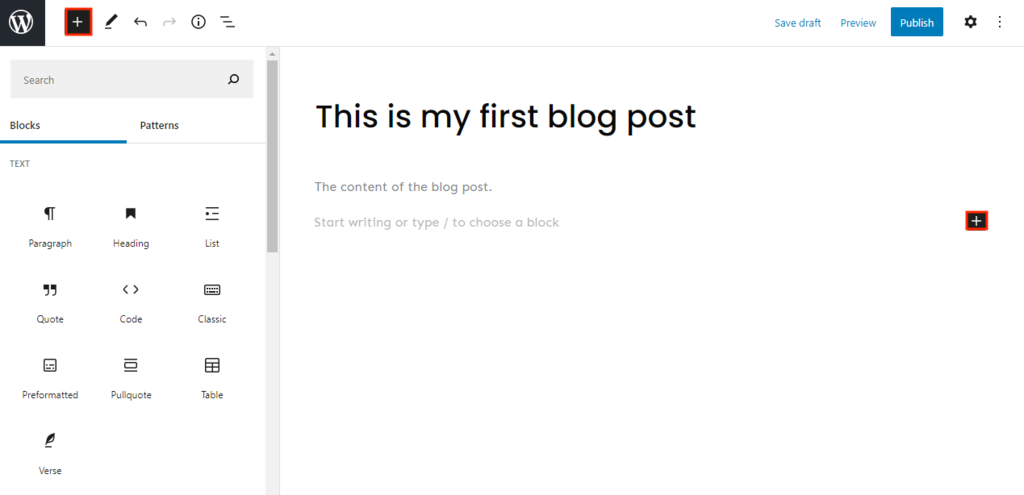 There are blocks for all common content types, including a Paragraph, Column, and Heading. Along with blocks, you can add widgets, such as Latest Comments and Search. There are also blocks designed to embed third-party content.
You can also transform some of the blocks. Start with a Paragraph block, then change it into a column, or heading, or quote by clicking on the block icon button.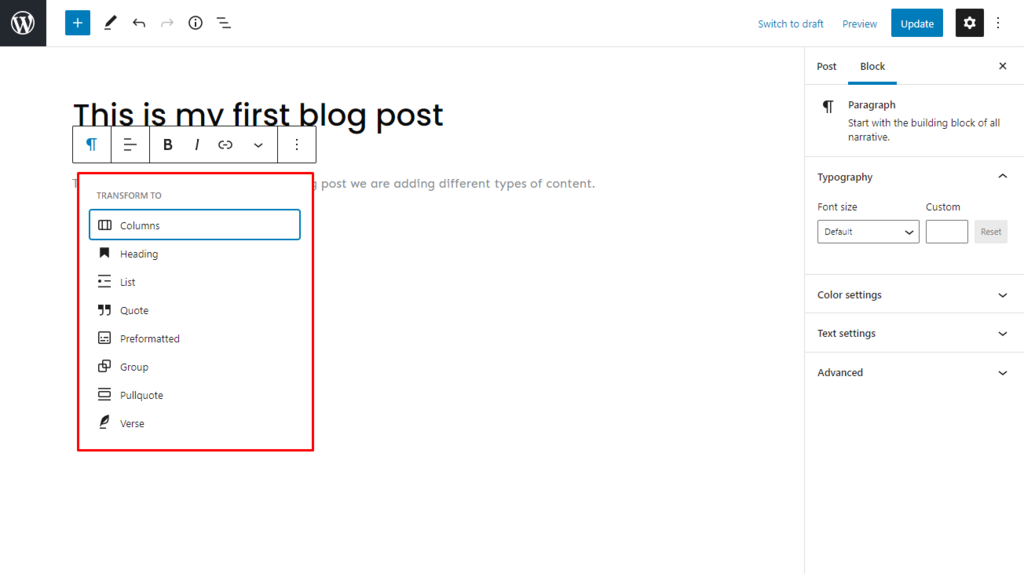 To make further edits, click on the Settings icon on the top right corner of the screen, then select the Block section. This will provide more editing options to all blocks.
If you find using blocks is too complicated, the Classic block is available. This block adds content as you would using the Classic Editor, which converts back to a block once finished.
Now that you know how to post in WordPress, it's time to start creating quality content and grow your site.
If you have any more questions regarding this topic, feel free to leave a comment down below. Good luck!